Fulfill Your Professional Development Requirement with the Educator Programs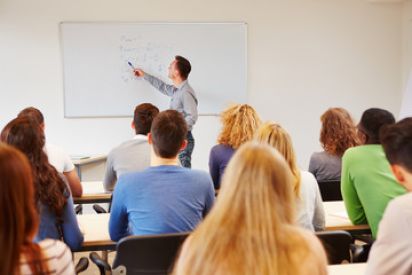 Creativity is an indispensable tool in the 21st century. This matters even more to professionals in the education sector or people who run businesses around the same. Many workshops today offer creativity training as part of the program curriculum. Teachers, professors, and educators can make use of such educator programs and workshops to fulfill their professional development needs. Such programs help foster creativity not only within themselves but also among their students. Educator programs centered around professional growth are open to educators from colleges and universities, who and often get sponsored to attend them workshop as part of their professional development. Many a time, the cost for these workshops and related travel charges may be tax deductible if the course is taken up for education purposes. The program may also come with independent credits when taken up as part of completing work and advanced degree.
What creative professional development programs include
Professional development for teachers, professors, and educators revolve around tools and techniques that can be implemented to help yourselves and the students in becoming more creative, collaborative, artistic, and skillful. Such tools also foster out of the box thinking, self-confidence, and leadership in the participants.
Map making is also another focus area in creative educator programs. Through this tool, you learn how to make journey maps or scrolls for yourselves or the students. These maps help you explore processes, progress, and possibilities of classrooms projects, or those relating to research.
Time management is crucial to professional development for educators. In a world that is dominated by multitasking activities, educators and students seldom feel that they have enough time to create. Professional development programs centered around creativity teach participants how to stretch time and use them in small blocks in order to do satisfying creative work on an ongoing basis.
Nurturing oneself is a quality that is important not just to students, but also to teachers. A someone in the teaching profession, you often spend long hours of time encouraging and supporting others that you forget to nurture themselves. Educator programs bring a shift in this and enable you to appreciate yourself as much as you do to others.
Perceptions are important to professional development. Your perception as an educator has a huge impact on your teaching style and the interactions with students. Through creative training program, educators and teachers learn effective techniques that help you alter perceptions physically and emotionally. This is done through cameras, cut out shapes, kaleidoscopes, mythology, memoir writing or intergenerational interviews, which assist individuals in expanding the sense of the world that you live in. Participants also use the natural surroundings to generate ideas, and build better perceptions.
Who can benefit from a professional development educator program
Whether you are a kindergarten teacher, a high school tutor, or even a university professor, you can benefit immensely from such workshops conducted for professional advancement. Educators from a wide range of fields such as Sciences, Humanities, Information Technology, Arts and Craft, Philosophy, Psychology, and so on can participate in these programs that help them advance in their careers. Though such programs are usually conducted for the teachers themselves, they can often also be altered to include a class of students as well. Such tailor-made programs benefit not just you as a teacher but also the students, in fostering their creativity and enhancing their innate curiosity.
Assistance in attending educator workshops
Many schools and universities offer financial assistance to teachers and professors who take up such creative training for professional advancement. Providers of such workshops also often give out certificate of attendance and CEUs for attending the program. These programs can also often be taken with a specific number of credits allotted to them, as part of independent study courses. This is even more helpful when students participate in such programs along with you, in order to complete an advanced degree. They can also benefit you if you are engaged in research work.
In all, educator programs that a tailor-made suit professional development needs of teachers and other educators end up being turning points in their careers, as well as in the life of their students.