Why Private School? A Look at the Potential Benefits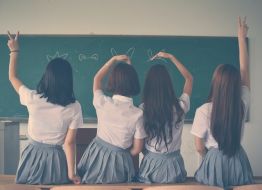 The decision about the choice of the school is one of the crucial decisions that parents make for their children. They start planning and saving for their child's schooling as soon as possible. It is because the type of school children studies in can determine future success and impacts their overall thought process. There are various types of schools available out there – private schools, government schools, preschools, boarding schools, to name a few. Thus, it can be overwhelming for parents to decide on the best school for their children from the results of "private schools near me".
Public schools and private schools both have their benefits. The tuition fee in public schools can be affordable. Many public schools hold a reputation for their quality education. At the same time, the benefits that private schools offer are plenty.
Interestingly, studies indicate that parents prefer private schools. The myriad of benefits they extend to children and parents encourages parents to join their children in private school. As we move ahead in this post, let us take a closer look at the advantages private schools offer to both parents and children.
Limited students in each class
Private schools implement the state rules in abiding by the student strength in each class strictly. According to the NCES Schools and Staffing Survey, the class strength in private schools is one-third of public schools. Thus, students in private schools get better opportunities to interact with and clarify their doubts with teachers. Teachers can also deliver personal attention to students owing to this feature. Thus, check with the school management about the class strength when filtering the best school for your child from "private schools near me".
A solid foundation for global opportunities
The syllabi and the curriculum a school follows can make a vital difference in laying the foundation for your child's future. Private schools often fared a step ahead in teaching a better curriculum to their students. It helps them to gain an edge in competitive exams like SAT and university entrance exams. Additionally, private schools offer a holistic learning environment where your child gets to master sports, arts, theatrics, and extracurricular activities. Thus, admission into a private school can open up global opportunities for your child solidly.
Skilled and dedicated teachers
According to a study done by Fraser Institute in 2007, the qualification and dedication of teachers is a prime reason parents prefer private schools. A distinction about private schools since their inception is, they attract trained teachers by rewarding them with better pay and growth opportunities. This reflects in the happy and dedicated teachers that become crucial forces in drawing students and parents towards private schools.
Wider doors for parental involvement
As a concerned parent, you would want to understand how your child is growing up at the school. It feels welcoming if the school can open up the doors for parental involvement. Private schools encourage the participation of parents through various activities. Be it regular parent-teacher meetings, or inviting them as speakers to share their thoughts during gatherings and organizing picnics with parents, private schools always stay a step ahead in encouraging parental involvement.
Better standards of conduct
Schooling is a journey. There arise many instances that demand amicable and immediate resolving from the side of parents or the management. Private schools are proven to deliver and adhere to better standards of conduct. No wonder that owing to their efficient conflict resolution and quick addressing of needs and concerns, parents have been vouching for private schools for generations.
Conclusion
Both public schools and private schools possess their advantage. However, in the areas mentioned above, private schools gain an edge. For some reason, admissions into private schools can be very competitive. The tuition fee might be a bit higher. But as of now, we understood that quality education and better standards of learning demand investment. For all the good reasons, the tuition fee has always outweighed the advantages they offer to children. The tuition fee you pay for private schools is an investment for your child's brighter future. It gives them wings to grab better opportunities and prepares them for the technology changes.