Why You Should Consider Studying Abroad?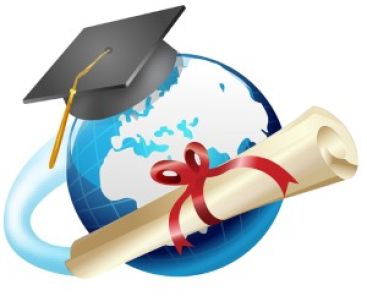 Who doesn't like to visit other countries, see new places and meet different people? But have you ever considered staying in an entirely different country and pursuing education for a few years? Have you ever considered studying in a different country or wanting to study in a different country? If yes, this article is for you. Read on to know the various advantages of studying abroad and the values it adds to your life.
1. Life Experience
First of all, studying abroad is the experience of a lifetime. You will be residing in a new country for months or years together, coming out of your comfort zone and experiencing new cultures, new people and new traditions. You will always cherish the moments you spent here and remember them for a lifetime. Not only will you remember those days but also share your experiences with your friends and family.
2. Multi-Lingual
If you are going to a new country, it is most certain that you will be exposed to a different language or at least a different accent. In today's world, it is always considered a plus point to know a language that is completely different from yours. Imagine you are an American and you know German/Chinese. Your career profile will suddenly have a new element to show off, reinstating how interested and capable you are when it comes to learning.
3. Quality of Education
Though this feature is completely relative to your country and region, it is generally an accepted fact that studying abroad will expose you to a new and better quality of education. If a particular course or particular field of interest is not so spectacular in your country, you can go to a country or region that has excellent courses and universities pertaining to that field. For example, European countries are highly revered for culture, language and design studies whereas USA is revered for its technical and business management courses.
4. Job Opportunities
If you want to work in a foreign country or want better job opportunities at your place, pursuing your higher education abroad is a very good idea. You can easily get a job in foreign countries by studying there rather than migrating to that country only to find a job. On the other hand, you can always return to your country after your studies to find a job at your own place. Given that you are educated in a different and more reputed nation, finding a better job with better pay becomes more feasible.
5. Personality Development
Lastly, knowingly or unknowingly, studying abroad will have a profound influence on your personality and change you for your good. By the time you complete your education, you will have adapted to an entirely new country, new culture and new people. This adaptation will bring about a healthy transformation in your views, opinions and approaches regarding people, things and life as a whole.