Why Attending Professional Development for Teachers Is Vital for Educators Today?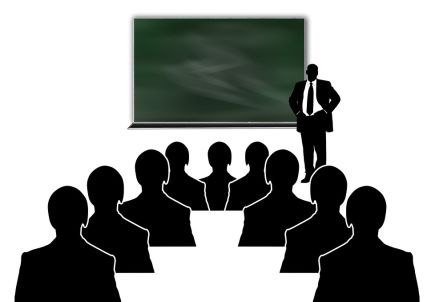 The term professional development in many cases is linked to workshops that are conducted for business organizations and the like. However, such programs can benefit professionals irrespective of the domain that they work in. One such a profession that benefits immensely from development and training workshops is that of teaching. What educators take away from such programs fuels career, and also helps in improving the teaching styles and skills; making the classroom a better one for the students. Here are some important reasons why professional development programs a vital for educators today.
Enhance learning
Professional development for teachers promotes lifelong learning and helps in the educator's growth. Attending such workshops gives you the potential to progress and refine your teaching skills, contributing to your success as a teacher. Attending such programs helps you examine the way you think about and deal with situations inside the classroom or within school premises – be they related to academics, extracurriculars, administration, and so on. This opportunity for new learning also has a positive impact on your resume when you bring it up during an interview conversation. The initiative to stretch beyond your comfort zone and engage in something you love impresses your prospective employer.
Professional development programs also promote learning related to the field or subject that you teach, and help you make better use of latest tools and technologies to implement new ideas and teaching methods within the classroom.
Impart necessary skills to students
In the present-day world, students are expected to possess and develop skills that are less tangible in addition to qualities that help them excel holistically in the society. Possessing healthy imagination, an entrepreneurial spirit, and a strong sense of curiosity are all qualities that students need when they mature into an adult. When teachers attend professional development courses, they are able to help students adapt to rapid changes in culture and technology, search for and analyze information, and communicate effectively verbally and in writing. In addition to these, you also are able to help the students think critically, solve problems, take initiative to help them work in teams, and take the lead when necessary. Educators who undergo professional enhancement are able to impart these qualities and many more to their students.
Connect with peers and veterans
Teachers who begin their career in education often receive uneven and inadequate support. When assigned to challenging school and classes with little supervision, even a well-prepared educator can feel flustered. Over time, this can work you up, question your profession, and force you to quit early in the career path. Attending a professional development program designed for educators can help provide necessary and adequate support to new teachers, especially when assigned to demanding school environments. The program also acts as a platform to engage and share ideas and questions with peers from the community and meet veterans who mentor and coach you in the way forward. This helps teachers and educators incorporate best practices and analyze and reflect on the teaching skills as well as those that are needed in a school setting.
Overcome fear and failure
Teachers and educators fail just as their students do. Having a past failure in your classroom or with its management could be issues that are hard to overcome. However, thanks to professional development courses for teachers, it is possible for you to learn how to overcome these challenges and embrace bold steps that transform your career. Teacher development programs help you improve and move forward by acquiring new skills and becoming a better teacher. This is helpful not just to new teachers but also those who are veterans as lifelong learning keeps you motivated, positive and confident enough to overcome any obstacle you face in the classroom or in your career path.
Arts, Science, History, Math, Statistics, Biology, Geography – no matter the subject that you teach, being involved in a professional development program for teachers and educators is vital in today's world. It helps you access new teaching information, techniques, and updated methods that make a direct impact in your classroom. Search programs also help you grow and achieve success in your career.