Strategies For Improving Miners Training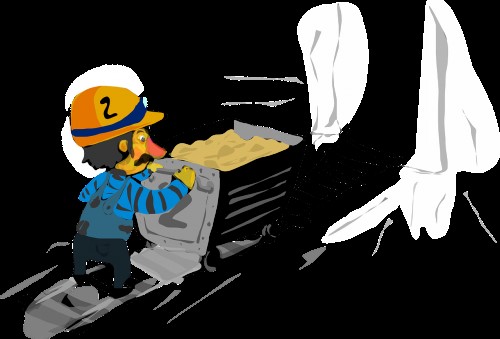 Mines are dangerous workplaces for employees, and the Mine Safety and Health Administration Act affects the miners working in mines within the United States. However, miner training helps the current and new miners a healthy and safe working environment.
Health And Safety Problem
When mining workers are in danger, mine emergy systems work rapidly and competently. Although technology has made mining easier and improved mine safety over the years, the risks involved are controlled when the best practices through training help employees a safe environment and adhere to it.
The modern mining techniques and the technologies associated with mining have done quite a lot to diminish the risk related to mining employees. Under constant pressure to hit their production targets at the lowest cost, management and engineering staff may see intensive safety as a necessary ill over those safe working practices. Increasing productivity and improving safety are the two sides of the same coin.
In fact, over the years that mining production has increased by 77%, whereas mining facilities have reduced by 80%. It is a clear indication production and improving safety go hand-in-hand. Thus, pieces of training for mine planning have helped in creating work environments, improved mine safety, and made it more productive.
Strategies For Improving Miner Training
Due to mining's dangerous nature, training is the best practice to save as many lives as possible. The mining training helps representatives with a full proof plan, mine ventilation plan, emergency evacuation, firefighting instruction program, and an emergency response plan. Below are a few strategies to Improve Miner Training.
Managing The Environment
Training can help maintain an environmental database of all local and national regulations operated by the mine operator. The exercise lets the user relate these regulations with requirements and enables the creation of use-defining categories.
It also helps mining employees assign, monitor, and control workflow, possible hazards, and further prepare for audits. The mining safety training defines management plans, personal notifications, and tasks to support any environmental incidents.
Managing Risk Management
Risk management pieces of training under the guidelines of risk management and associated framework help mining workers identify current and potential risks to track and mitigate them in real-time.
Health And Safety
Healthy employees are essential to a safe and productive mining environment. Training will help record history and update mining employees and their sick leaves, injury management, compensations, etc.
The companies should schedule training events on health and safety procedures and view their status in real-time.
Equipment Management
Training also ensures employees teach to maintain and to clean types of equipment in the mining industry. Types of equipment that aren't adequately supported are an immense threat to workers and the environment's safety. Miner Training tracks and follow the required calibrations to carry out immediately.
Compliances
Non-compliance is an essential part of the mines that can raise issues, which may lead to threaten the safety of the mines and drastically reduce its productivity. Additional training and procedures avoid recurrence and encourage continuous improvements.
Importance And Significance of Training
There are approximately 570 underground coal mines and metal/nonmetal mines in the US. According to a recent survey by the MSHA, there are only a few rescue teams compared to 364 states and mine companies.
Even though the teams perform well during emergencies; however, miner training helps mining operators high quality of rescue operations and all types of mining emergencies.
In cooperation with the mining, agencies training provides various rescue technologies conducted and evaluated at training centers. These training simulations require teams to make strategic decisions while they navigate any obstacles in real-time. Mining training has adopted many new technologies approved by MSHA to have a safe environment.
The Next Steps
Training centers effort to offer further guidance to mining teams to provide practical and realistic knowledge to increase the readiness and equip mine rescue teams for any mine emergencies. These kinds of training and capabilities can also be done for metal/nonmetal mines.