Five Reasons to Take Up Online Education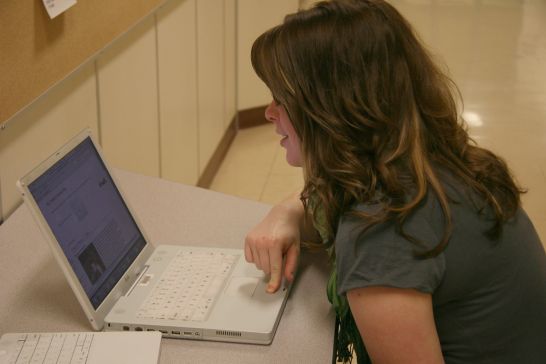 We live in a digital world and are constantly connected to other people via internet. There's no way we can imagine our daily lives without our smartphones, laptops and the internet. Technology is revolutionizing everything that comes in its way and education is no exception to that. Gone are those days when universities and schools were the only source of knowledge and information. The online world is so immense and has so many contributors that you can find almost any information related to anything online.
This huge amount of information is also organized and packaged as online courses all over the internet today. Owing to their many advantages, these online courses are becoming increasingly popular in the field of education. In this article we will list out those advantages of online education, discuss them in detail and explain how online learning is different and beneficial than the traditional methods of learning.
1. Convenience
There is no doubt that online education is more convenient than schools and colleges. With online learning, you can gain access to courses and study materials from any place you want, any time you want. You can complete the courses at your own pace and even prioritize other things in your life. Simply put, unlike schools and college online courses don't impose limitations of time and location.
2. Flexibility
Online education can be pursued even if you are already pre-occupied with some other course or job. Whether you are already pursuing a regular college degree or have a full time job already, no one can stop you from pursuing an online course and improve your knowledge and skillset. Flexible options like these make online education more enticing than traditional learning.
3. Skill Development
Another good thing about learning online is that the courses available online are very niche and straight forward. Rather than educating you in-depth, these courses are more short term, career oriented and focused solely towards skill development. So, if you are looking to develop a new skill and improve your overall skillset, online courses is the perfect choice for you. You can continue what you are doing and develop a new skill in your leisure time, it is really that simple!
4. Cost Effective
Online education is way cheaper when compared to pursuing a full time course in schools and colleges. You can narrow down the things you would want to learn and pay for only what you need. Moreover, since online courses can be pursued from home, you wouldn't be spending a bomb on new accommodation or transport.
5. Certification
Lastly, there is no reason to look down upon online education and assuming that it is not legit or credible. Online learning is so rampant that even universities like Harvard and Stanford are offering certified online courses to people all over the world. Some of the courses are designed such that the credits you earn there can be further transferred to any other regular/online course you will pursue in the future.